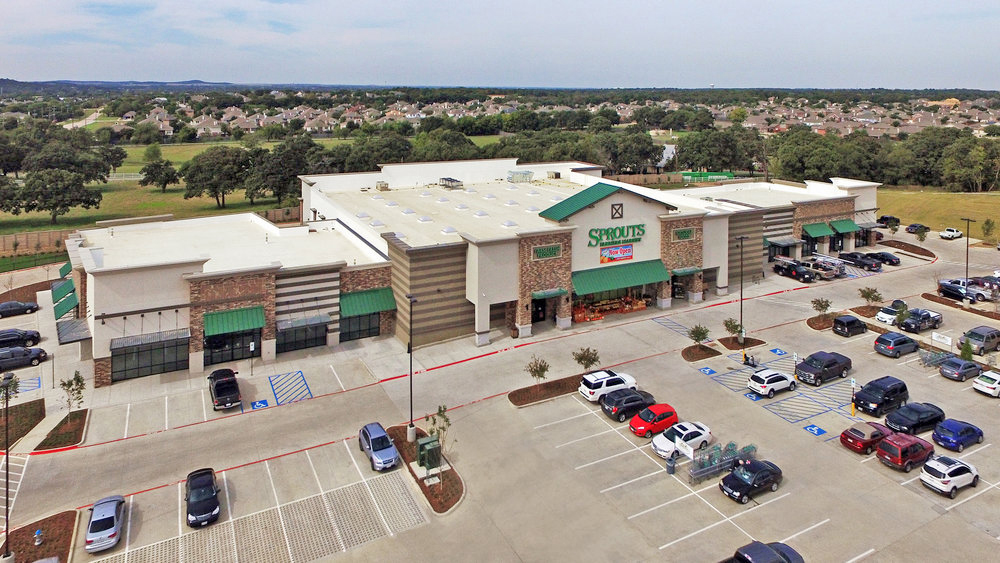 Disney Investment Group (DIG) sells two shopping centers for $24 million in Dallas/Fort Worth
July 8, 2017
Disney Investment Group (DIG) has closed on the sale of Sprouts Village, a new 46,380 square foot shopping center anchored by Sprouts Farmers Market located in Denton, Texas. The shopping center sale includes two outparcels with one outparcel leased to Starbucks. An affiliate of The Inland Real Estate Group of Companies, Inc. acquired the center with Matthew Tice of Inland leading the acquisition process. David Disney and Adam Crockett of DIG brokered the sale and worked with DuWest Realty on the transaction.

DIG also closed on the sale of Midway Plaza, a newly renovated 12,198 square foot shopping center located at the southwest corner of Interstate 635 and Midway Rd. in Dallas. Midway Plaza is shadow anchored by newly developed Walmart Supercenter and Sam's Club stores with more than 300,000 cars passing the center daily. DIG brokered the sale of Midway Plaza to a private investor and represented the seller, a national real estate investment company.
About Disney Investment Group:
Disney Investment Group (DIG) is a Dallas-based boutique capital markets firm that has executed the sale of more than $2 billion of retail properties, including more than $990 million of transaction volume since 2012.