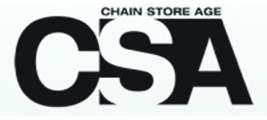 Inland Notches Another Texas Center
July 20, 2017
One of the most active acquirers in the retail real estate business has made its 292nd purchase in the great State of Texas.
Inland Real Estate Acquisitions announced the purchase of Denton Village in the town of the same name, situated 40 miles north of Dallas. The North Dallas region has been a hotbed of job growth, housing starts, and new retail development.
Built in 2016, the shopping center is located at 2341 Hickory Creek Road and is anchored by Sprouts Farmers Market. Other tenants include Pet Supermarket, Domino's Pizza, T-Mobile, and Hollywood Nails.
"Denton Village's prime location Denton, which is home to the University of Texas and Texas Woman's University, added to the appeal of this necessity-based retail property," said Matt Tice, senior VP of Inland Acquisitions. "It's a prime example of the type of retail acquisitions we continue to seek out."
Seller of the property was Disney Investment Group, which sold the 46,380-sq.-ft. Denton Village and the 12,198-sq.-ft. Midway Plaza in Texas for a combined $24 million, according to Rebusiness Online.