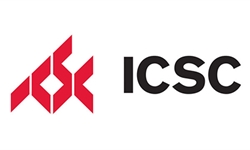 Transactions — Who's paying how much for what
July 11, 2019
$70 million
Publix Super Markets acquired the 112,000-square-foot, Publix-anchored, almost fully occupied Doral (Fla.) Plaza from New York City–based Blackstone. ABC Fine Wine & Spirits, Panera Bread and Starbucks are among the tenants, plus Bank of America, Chase Bank and a gas station, on outparcels. Cushman & Wakefield represented the seller.
$63 million
The Dallas-based Rainier Cos. acquired the University Town Center, a 417,500-square-foot property in Norman, Okla., with Academy Sports & Outdoors, HomeGoods, Kohl's, Michaels, T.J.Maxx and Ulta Beauty among the tenants. The seller was Kite Realty Group, and the Dallas-based Disney Investment Group brokered the sale.
$19 million
Coventry Crossing, LLC, acquired a 64,200-square-foot, single-tenant center in Shrewsbury, Mass., leased to Price Chopper, from Nigro Cos. JLL represented the seller.
$8.1 million
A Midwest investor acquired two Illinois properties net-leased to Walgreens: a 15,500-square-foot property in Galesburg, and a 15,000-square-foot property in Jacksonville. The Boulder Group represented the seller, a Texas-based investor.
$7.6 million
Investor Ty Lohman bought two retail properties in Ormond Beach, Fla.: the Renaissance Center and the Aliki Plaza. Realtyfund II LLCV let go the 58,700-square-foot Renaissance Center for $4.9 million, while Sun Belt Holdings Daytona LLC sold off the 29,700-square-foot Aliki Plaza for $2.7 million.
$5.1 million
Frye Family Partnership III acquired the 10,500-square-foot Shops at Peoria (Ariz.) Crossings, a center fully leased to five tenants, from SimonCRE Harley II, LLC. CBRE represented the seller, and SRS Real Estate Partners stood in for the buyer. The price came to roughly $485 per square foot.
A private investor acquired a single-tenant property net-leased to McDonald's in Norfolk, Va., through a 1031 exchange deal. The Boulder Group represented the seller, a Midwest investment firm.
$1.7 million
A Midwest investor bought a 3.4-acre property net-leased to Aldi in Litchfield, Ill., in a 1031 exchange transaction, from a private real estate company. The Boulder Group represented the buyer.
J.C. Penney Co. sold the building it occupies at Acadiana Mall, in Lafayette, La., to the mall's landlord, a subsidiary of Miami-based Lionheart Capital, and then signed a lease that expires in 2024.
$310,000
A private investor bought a 13,700-square-foot property net-leased to Dollar General in Charleston, Miss. Marcus & Millichap represented both buyer and seller.