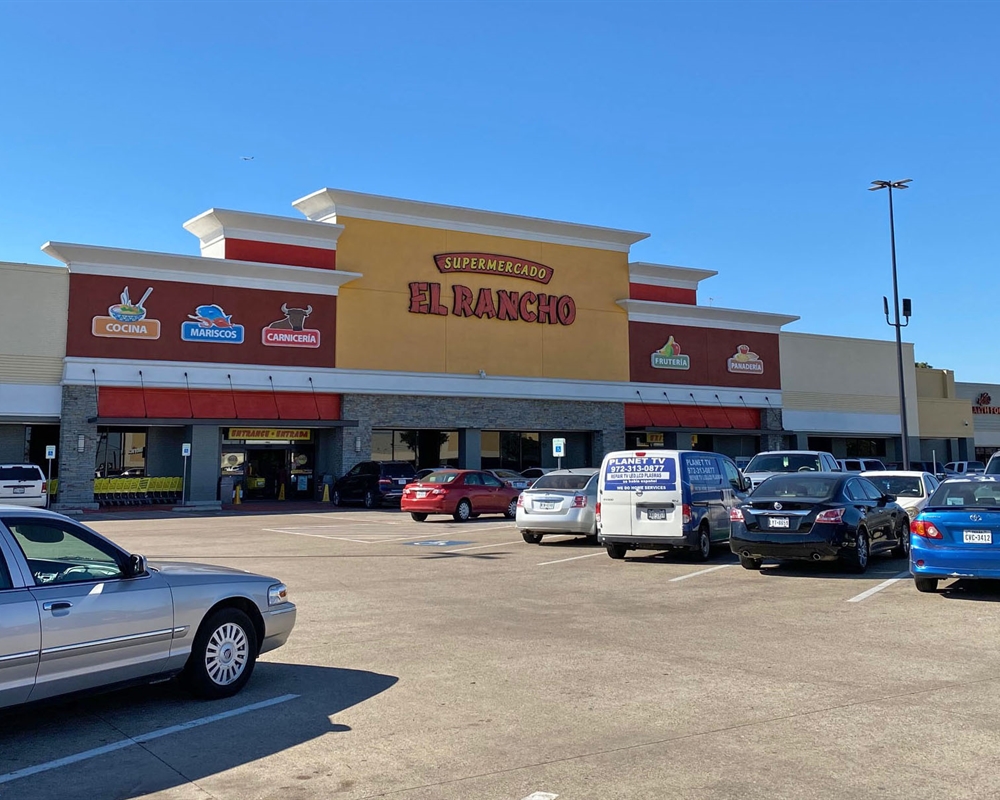 DIG Sells Towne North Shopping Center in Dallas/Ft. Worth A Second Time
March 1, 2021
Dallas, Texas – Disney Investment Group (DIG) announced today it has brokered the sale of Towne North shopping center in Irving, TX. Towne North is a 124,289 square foot shopping center anchored by El Rancho Supermercado and is currently 97% leased. Towne North is located at the southwest corner of Beltline Rd. and Northgate Rd. approximately one mile north of Irving Mall. Last year, the shopping center was renovated and repositioned to benefit from the increasing Hispanic population growth surrounding the property. David Disney and Adam Crockett of DIG handled the sale on behalf of an entity controlled by Nayeb Group and the buyer was an out-of-state private equity firm.
In 2019, DIG sold Towne North to Nayeb Group on behalf of an affiliate of Dallas-based HSM Equities. Previously, Tom Thumb anchored the center for more than 20 years before converting the grocery store to El Rancho which is partly owned by Albertson's Companies.
About Disney Investment Group
Disney Investment Group (DIG) is a Dallas-based boutique capital markets firm that has executed the sale of more than $2.4 billion of retail properties including approximately $1.33 billion of transaction volume since 2012. For more information on DIG, please visit disneyig.com.