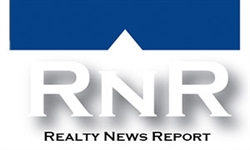 Woodlands Company Buys Retail Project
August 15, 2021
A joint venture between The J. Beard Real Estate Company and Outlier Capital acquired The Tomball Town Center, a 141,450 SF retail center north of Houston.
The Kroger anchored property, a well-established shopping center is located at 14320 FM 2920 with frontage on all three major retail corridors in Tomball.
The two sellers, Inventrust Properties Corp. and a real estate fund advised by Crow Holdings Capital, were both represented by David Disney and Adam Crockett with Disney Investment Group.
Debt for the purchase was provided by Morgan Stanley, represented by John Fenoglio, executive vice president with CBRE Capital Markets in Houston. (Prior to joining CBRE, Fenoglio was a co-founder and CEO with Holliday Fenoglio Fowler, once the nation's largest commercial mortgage banking firm.)
The Tomball Town Center was built in 2004 on 14.13 acres. It is situated between both hard corners of Tomball Parkway and SH 249 along FM 2920 and is currently 98 percent occupied with over 85 percent of the center being regional and national credit tenants.
The purchasing joint venture is called SJBC Commercial XXI. The J. Beard Real Estate Company, LP, headquartered in The Woodlands, is led by Jeff Beard.
The Tomball area is seeing a lot of residential growth.
For example, the Hines s developing a 110-acre community in suburban Tomball where Taylor Morrison home builders will construct 391 homes. The new community is called Raburn Reserve. Located about 30 miles northwest of Houston, the new community is located north of the Grand Parkway near Highway 249.